Horse riding is an art, and you need appropriate gear as a horse rider, including horse riding boots. It's important to choose quality horse riding boots regardless of whether you're doing yard work, starting lessons, going out to the trails on a pony with friends, competition riding, or just riding horses while on vacation. This is recommended as you'll be sitting on top of a free-thinking animal that weighs over one thousand pounds.
Having the right footwear while riding a horse makes you feel more confident as your feet are provided with excellent grip. Ordinary shoes such as clogs, high heels, garden shoes, canvas running shoes, and flip-flops can't guarantee you this safety offered by quality horse riding boots.
If you want further convincing, here are different reasons why you need to invest in quality horse riding boots: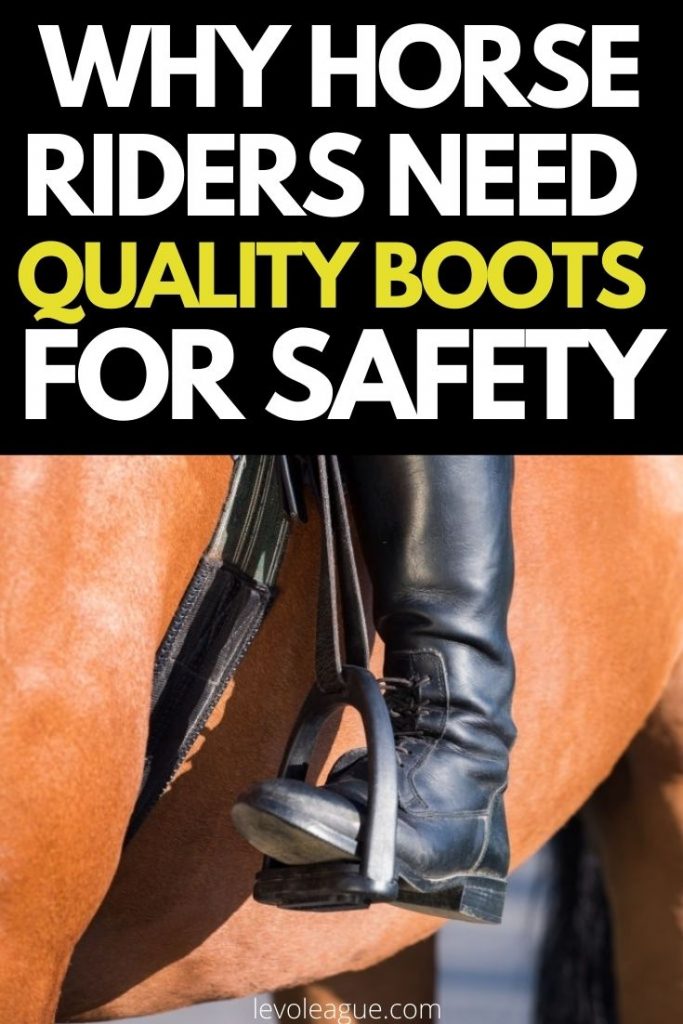 1. Comfort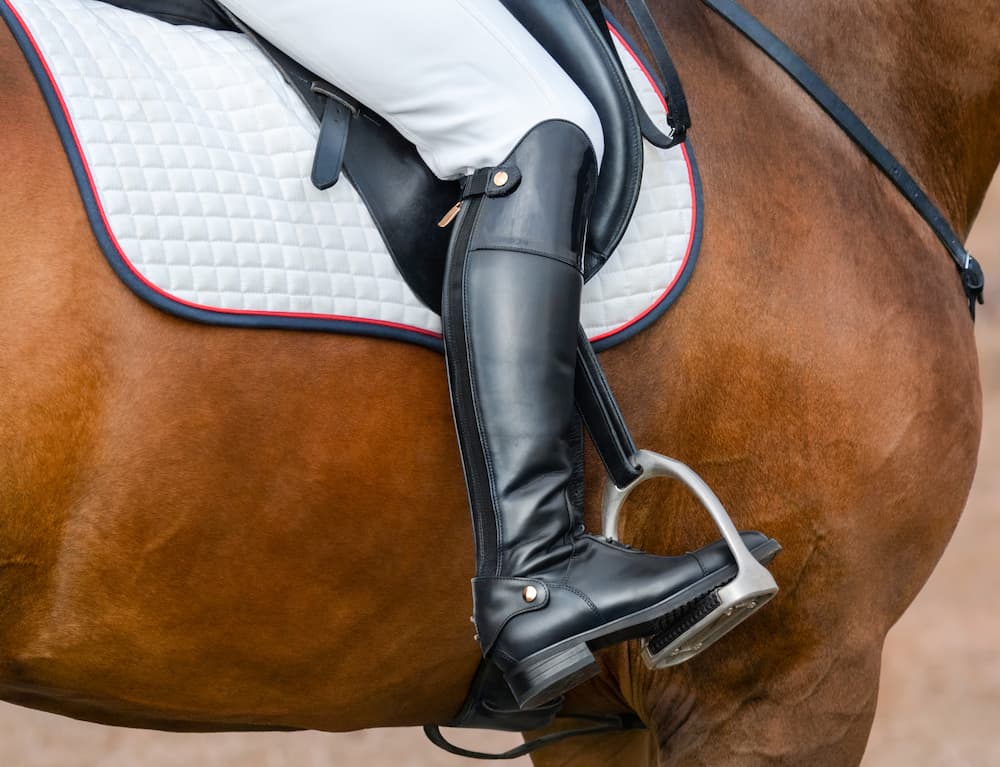 Whether you're a professional horse rider or you're just doing it for fun, it's important to feel relaxed and comfortable while riding your horse. This is what wearing horse riding boots allows you to achieve. Horse riding requires a lot of skill, and this is a further reason why you need to invest in quality boots. Otherwise, you'll end up having a rough and unpleasant time. 
You must make sure that the horse riding boots you choose are a perfect fit. Otherwise, it can end up rubbing against your skin, leaving you with blisters. Therefore, you need to get your calf and foot measurement before deciding which pair to buy.
Fortunately, these boots come in different sizes, and you can go ahead to choose one that best fits your measurements. With the right-sized boot, you're guaranteed of superb cushion during a rough ride. 
2. Safety
Your safety should be one of the primary concerns during horse riding as you're on top of a creature with a mind of its own. Horse riding shoes that feature a distinct one-inch heel and closed-toe provide you with this. You don't have to worry about slipping through the stirrups by accident and being trapped, thanks to the heels. The heel also helps offer you an excellent grip while the closed-toe safeguards your feet if you get stepped on by the horse.
Horse riding boots improve your safety while riding as they don't have heavy threads, thereby getting your feet into and out of the stirrup quite difficult. They also help reduce the chances of your feet getting trapped in the stirrup.
3. Durability
Another reason to invest in quality horse riding boots is they're durable. Because of this, they can capably withstand wear and tear, especially when accidents happen, as an equestrian is bound at some point. The durability of riding boots is achieved because they're made from quality material which can either be rubber or leather.
Leather is the favorite among many equestrians due to its superb durability and safety. However, it needs great care for it to remain in peak condition. You can choose to go for synthetic or rubber boots that boast excellent durability as they're waterproof.
4. Weather
As an equestrian, horse riding is an activity you'll be undertaking throughout the year. Therefore, you need shoes that won't let in mud, rain, and excess cold, which is what quality horse riding boots offer. Riding boots capably do this as they're designed with varying levels of insulation and in-built waterproofing.
They can do a great job regulating temperature and ensuring your feet remain dry. Thanks to this, you'll enjoy improved control over your horse, making the entire riding experience a lot more fulfilling and fun. 
5. Style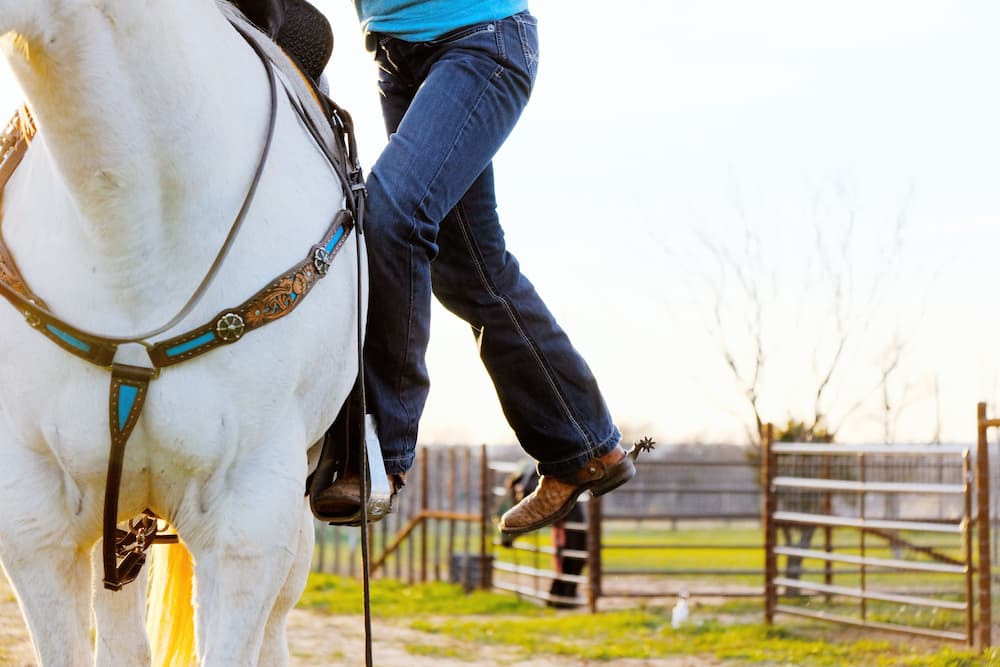 Although style shouldn't be the main reason you should invest in quality riding boots, it's something you need to consider. After all, you don't want to look out of place when you're horse riding. Instead, you want to attract the attention of others as you gracefully ride the horse while wearing riding boots that match your riding style.
When it choosing the boots to complement your riding style, there are numerous options you can go for. Some of the best designs are:
Paddock Boots 
These boots are either built from leather or synthetic and are usually short, which only reach just over the ankles. The design of these boots makes them easy to wear and take off, unlike tall boots. Some paddock boots feature extra leather referred to as toe cap to provide your feet with needed protection. If you wish to get paddock boots, two styles are available to choose from—zip-up or laces.
The zip-up paddock boots are easier to wear as you'll need to slide your feet into one, and you're ready to go. However, they're harder to fix if they get destroyed, and you'll need to find a professional who's skilled at fixing zippers. You can also opt for laces that provide your ankle with greater support because you can firmly tighten the laces. If the laces get destroyed, you simply get new ones, which shouldn't be too hard.
Jodhpur Boots
Also known as Chelsea boots, these boots are perfect because they're easy to slip on and off, which is a reason why children often wear them. They're made from leather and they only reach the ankle. Some jodhpur boots feature buckles or zippers, and these boots are usually paired with half chaps to give an improved grip and calf protection that other higher riding boots provide.
Field Boots
These boots are categorized under the English riding boots and reach close to your knee. Most field boots have flexible and soft leather, but others are available in supple synthetic leather. The laces of these boots are positioned around the ankle, and this gives you added flexibility. Because of this, you'll feel a lot comfier when jumping on your horse and riding with these boots.
Whichever boots you choose, your guide to deciding the ideal pick should be your riding style, requirements, and desired overall look while on the horse.
Takeaway
Riding boots are designed for horse competitors and enthusiasts of all genders and ages. They're an integral part of your riding gear, and you should never overlook the importance of owning one. Consider the ideas mentioned here as you look for a pair.