Watching derby for years or movies with mystical/heroic horses have led us, in one way or another, into wondering where these horse names come from. Some horse owners themselves do not even have the instant knack to name their new horses.
Like names of people and pets, naming a horse is not done on whim. They have to undergo thorough elimination games to seek out the most appropriate name or in the case of racehorses, a rule-filled process of naming. 
Naming a horse could be a monumental task since there are a lot of names to choose from. Thankfully, we have a lot of horse name generators to choose from and we will mention some of them in this post. If you are interested in these, read on. 
What is the most common horse name?
When it comes to horse names, there is a limitless list of names but the following proved to be the most common horse names through the years. 
For mares or fillies, the most common names given are people's names with an 'ee' sound in the end. The top five are Millie, Lady, Rosie, Molly, and Bonnie. 
The same 'ee' ending is also very popular in naming colts and stallions. The most common names are Billy, Charlie, Bobby, Harry, and Ricky. 
But the most popular of all are unisex or neutral names such as Spirit, Splash, Magic, Storm, and Rain. 
Racehorses on the other hand often come with two names. The most common names start with Lady, Sir, Bridle of, Knight, and other aristocracy-related names. 
Horse name generator
Choosing the most appropriate name for your horse is a daunting task if you do not know how to begin. Horse name generators help in narrowing down common horse names by allowing you to key in some desired words. 
Racehorse name generator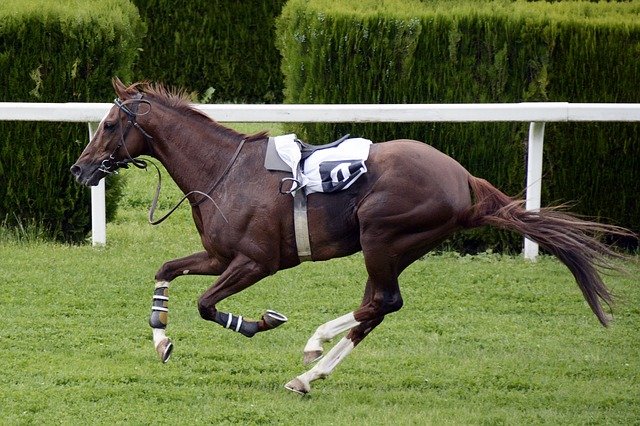 Giving a racehorse its name is more meticulous than others. For one, racehorse names seem weird for the unknowing ears. There are actually requirements behind racehorse names. They go through horse naming authority rights and reports claim that nearly 60,000 enrolled racehorse names are rejected annually (in the US and Canada alone). 
In giving racehorse names, you have to consider originality. This means that the name should not have been used by any racehorse in the history of that derby. Copyrighted names (especially famous icons), brands, or terms are also discouraged. If you intend to name your racehorse after you, there should be an authorized certificate for that. 
Lewd, vulgar, obscene, and considered inappropriate words are not allowed. This has been set in the 1960s when racehorses were named Junk in the Trunk, Panty Raid, and Riding Miss Julia, among others. The trend in racehorse names nowadays would be adding the breed of the racehorse in the enrolled racehorse name. 
Some appealing racehorse names are:
Grindstone
Joe Cotton
Harvest Moon
Ace of Spades
American Pearl
Lady Sparkles
War Admiral
Apollo
You can also make your own racehorse name in horse name generators such as Horse Rider Supply. 
Egyptian horse name generator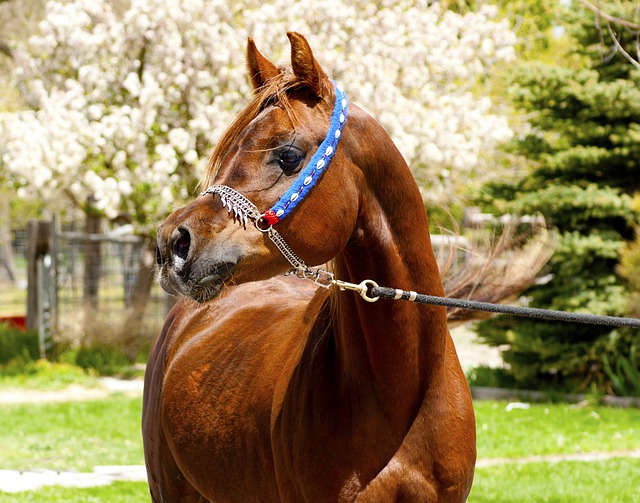 Be it foals, mares, or racehorse bred, Egyptians have a long history of being very specific when it comes to naming horses. In history, horses were functional in labor industries. They were also traditional symbols of power and royalty specifically that horses were used in warfare. 
The iconic chariot pulled by prized horses is mostly associated with European, Persian, and Egyptian civilizations. Until today, the prestige and class associated with Egyptian horses are known around the world. They are used by royalties, purchased by the rich and famous, and are used in competitive equestrian tournaments. 
Egyptian horses compose only 3% of the entire Arabian horse breeds. Rumors have it that there are only 60,000 pure-bred Egyptian horses around the world. The rarity and superior qualities of Egyptian horses make them one of the most valuable horses in the world. 
If you are thinking about Egyptian horse names, you can start with the names of Egyptian gods and goddesses such as: 
Other considerable Egyptian horse names would be: 
Amirah 
Nub
Amal
Salma
Mahmoud
The Sphinx
You can also scout other Egyptian horse names in this horse name generator called We Are All About Pets and The Egyptian Name Generator. 
Native American horse name generator
Like it was in Egyptian cultures and other great civilizations, horses were crucial in tribal life because they were associated with power, prestige, and wealth. Horses are also prized animals in native tribes such as the Native Americans because breeding horses changed tribal lifestyles, the art of warfare, transportation, and hunting. 
Traditional songs, chants, and ceremonies of Native Americans reference horses a lot. Bi-colored horses and the spotted ones are usually of Native American breeds. You will find them in the ranches in the deep south as well as in Arizona and California. 
Being mythical creatures and symbols of freedom in Native American traditions, you will find that Native American horse names also have cosmological vibes, earth elements, and mystical tone. Some names are: 
Woman of the Wind
Corn Spirit
Dewdrops
Water Moon
Silver Moon
Day Star
Red Cloud
Laughing Maiden
White Oak
To explore other Native American horse names, you can check this horse name generator called Fantasy Name Generator. You could also check out the Native American Name Generator. 
How to name a horse
Of course, there are many ways to name a horse but the most common of all is in terms of lineage or pedigree. This is done by combining the pedigree of the mother and the sire in one name or to have them both using two names. 
Naming a racehorse is more tedious, however. There are clear rules to follow such as giving it a name that is not more than 18 letters including spaces. Names should not connote any religious, political, commercial, or artistic meanings. It should not be politically, ethnically, and religiously offensive. And other horse-related names should not be used for the horse names. 
In the end, horse names need to be original and personally significant for the owner, notwithstanding, the rules around horse naming, especially for racehorses. 
Conclusion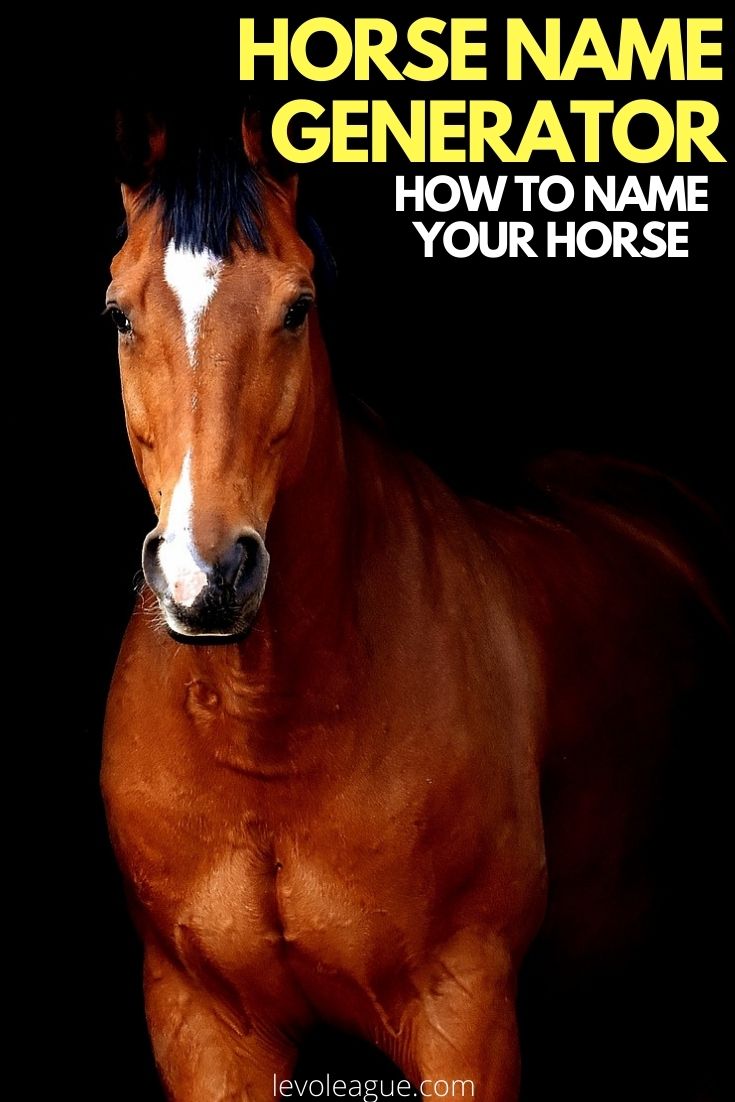 Horses have been around for centuries and in their dawn, horses have revolutionized civilizations with their function in productive labor, transportation, and warfare. Established breeds have been clustered in terms of agricultural function, competitive sports, and transportation. 
We focused on the three types of horse names given to the three most common types of horses: racehorses, Native American horses, and Egyptian horses. Egyptian and Native American horses are named in terms of cultural and mystic significance. Racehorses, on the other hand, undergo a more meticulous naming process because of institutionalized rules and regulations of derby associations. 
Nonetheless, naming horses, in general, is a personal task and because of this, we have horse name generators to thank for. Horse name generators give immediate ideas on how to name horses. Gladly, there are a lot to choose from.
Read also: