Living in this modern age means that it definitely pays to be safe than sorry. We have insurance to cover the damage of everything that we enjoy and depend on, on a daily basis.
There is health insurance for our doctor visits. Dental insurance to keep our teeth clean. Auto insurance to make sure that our vehicles keep taking us from point A to point Z. There is even insurance for our laptop computers to pay for their gradual wear and tear. But what about pet insurance?
Cats and dogs are living, breathing beings just like we are, and they also need the assistance of a doctor when their health is in jeopardy. Here are the tricks and tips to be sure that your pet has the best insurance suited to their needs.
14-day waiting period
When you are deciding which pet insurance policy to put into place, you definitely will want to stay as far away as possible from plans that will push you to have to wait for long waiting periods.
Why would you want to be anxiously waiting to get reimbursed for veterinarian fees that you were charged six months ago? Bypass these problematic delays by getting a policy with a much more digestible waiting period, such as 14 days.
Having a shorter waiting period associated with the reimbursement of your vet fees is particularly great if your pet seems to be susceptible to joint issues.
No upper age limits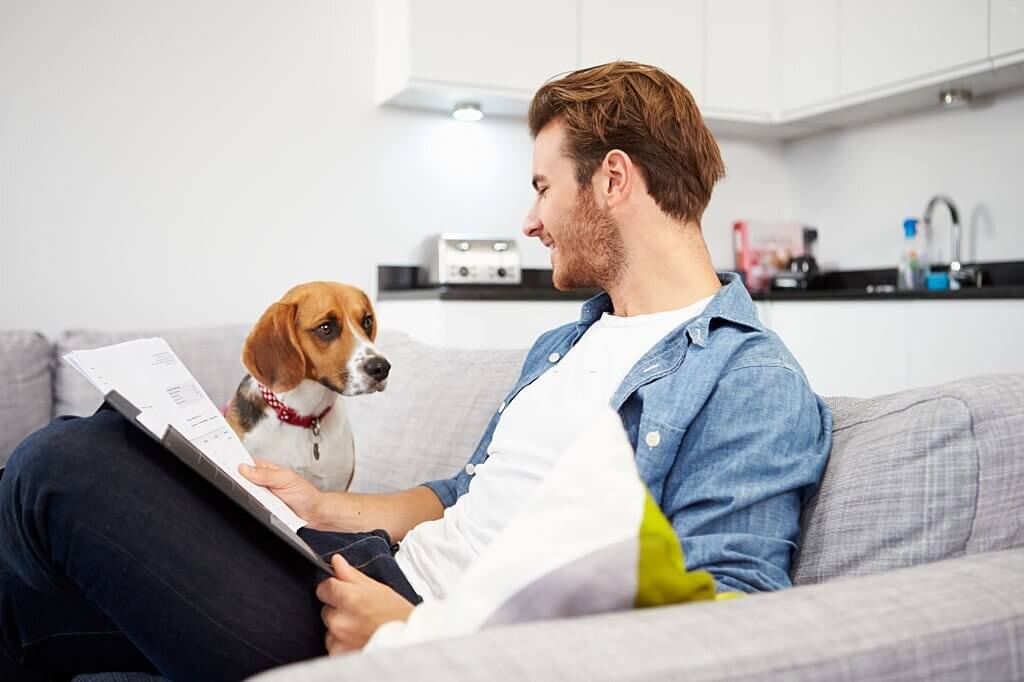 Most insurance companies either don't cover pets that are older than a certain age, or they limit the reimbursement percentage for elderly pets. But when you are in business with Pumpkin, they offer you a flat 90% reimbursement for all ages of cats and dogs.
Preventative protection for cats and dogs
It is important to learn from the experiences of others when we are embarking on new territory that we haven't dealt with yet directly. For new pet owners or long-term pet owners who have yet to get pet insurance, establishing that ever-important form of medical protection for your pet and your pockets requires a little bit of shopping around.
When you are reading the best pet best insurance reviews, one company that will keep popping up in your search is Pumpkin, which doesn't bother with the enforcement of upper age limits in their pricing.
At the moment, Pumpkin offers the following for dog insurance and cat insurance customers:
Dog insurance
Annual Maximum: $10,000 or $20,000
Covers the cost of microchipping the animal and unexpected illnesses and injuries and reimburses for up to 90% of eligible expenses, up to the annual maximum, for the diagnosis and treatment of your pet by a veterinarian.
Deductibles: $100, $250 or $500
Cat insurance
Annual Maximum: $7,000 or $15,000
Reimbursement: 90%
Deductibles: $100, $250 or $500
The insurance plan for cats also covers unexpected accidents and injuries and also covers microchipping.
Financial stability
Make an informed decision by making sure that before selecting a pet insurance company, you check out AM Best's Financial Strength Ratings (FSR), which rates businesses on their durability and ability to pay out future claims.
Availability
Just how available will your pet insurance coverage be to satisfy your needs? You may not always need it in your home state in the US. If you are the type that enjoys traveling with your pets by your side, choose a pet insurance provider that is available to residents in all areas of the United States and getting treated by any licensed veterinarian.
Do you know how long it will take you for the pet insurance company to cover the costs of your vet expenses? Make sure that you will be able to get the money that they will cover you with as fast as possible, hopefully within a matter of a few weeks and not several months.
Find out if your potential pet insurance provider can give you the option to cancel within 30 days of enrolling with a money-back guarantee (as long as you don't submit a claim). This way, you can have the reassurance that if things don't work out well, you can get out of the commitment early.
Covers advanced treatments
What if you are in a situation where your cat's or your dog's veterinarian recommends advanced? Look into having a policy provider that can also cover acupuncture, stem cell therapy, and behavioral therapy if the treatments are prescribed and performed by a veterinarian.
Service accessibility
Make sure that your pet insurance company covers educational resources to help you with questions that you can answer yourself and offers an online quote tool and chat feature.
If you are wondering if insurance will help out your cat or dog with their pre-existing conditions, the answer is "no." On the other hand, if your pet has a condition that happens to be curable and is symptom-free without treatment for about six months, the condition can be considered a new occurrence.
Smooth user experience
It is tough enough to juggle all the medical situations that can occur within the loved ones residing under your roof. You surely don't want to compound the stress levels by signing up for insurance for your dog or cat that is only going to make your life even more difficult than ever before.
Make sure that when you become a pet insurance policyholder, you choose one that will enable you to manage your pet's account through a website that offers an online experience that is user-friendly. Think about all the travel time you could avoid, all of the searches for parking spaces that you may also have to pay for that can also be limited if you can make payments, download documents pertaining to your policy, and send in an insurance claim through the company's well put-together website.
Now that you have had a chance to take in these tips prior to picking your pet insurance company, what are you waiting for? Get your cat or dog enrolled with the health protection that they deserve to prolong their life and allow your friendship to persist.