Pet owners use cat collars to make their furry pals easily identifiable, especially when going outdoors and mingling with other animals. For those with multiple pets of the same color and age at home, it's also an effective way to keep track of each one's movement and safety. Finally, giving a cat a collar can signify the pet owner's love for their feline friend, making them an official part of their home.
If you're a fur parent who's looking for the safest type of collar to give your cat, here are some factors to consider before making a purchase:
1. Compare Collars Based On Functionality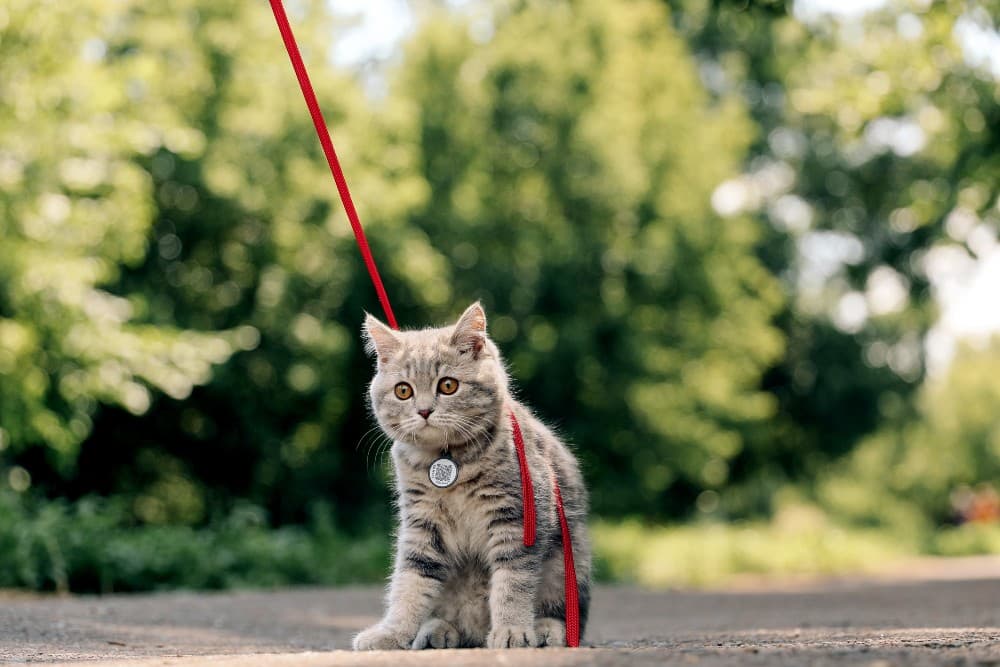 While many consider cat collars to be accessories, they can serve various functions such as the following:
Breakaway Cat Collars
Safety is important with your cat's collar, and so choosing a collar that naturally breaks away when it's stuck, prevents your cat from getting trapped or tangled in things whilst out on an adventure. Supakit breakaway cat collars have a vet-recommended breakaway buckle, to ensure they're the safest possible colour, and can come with a bell or tag, in a color to match your cat's style.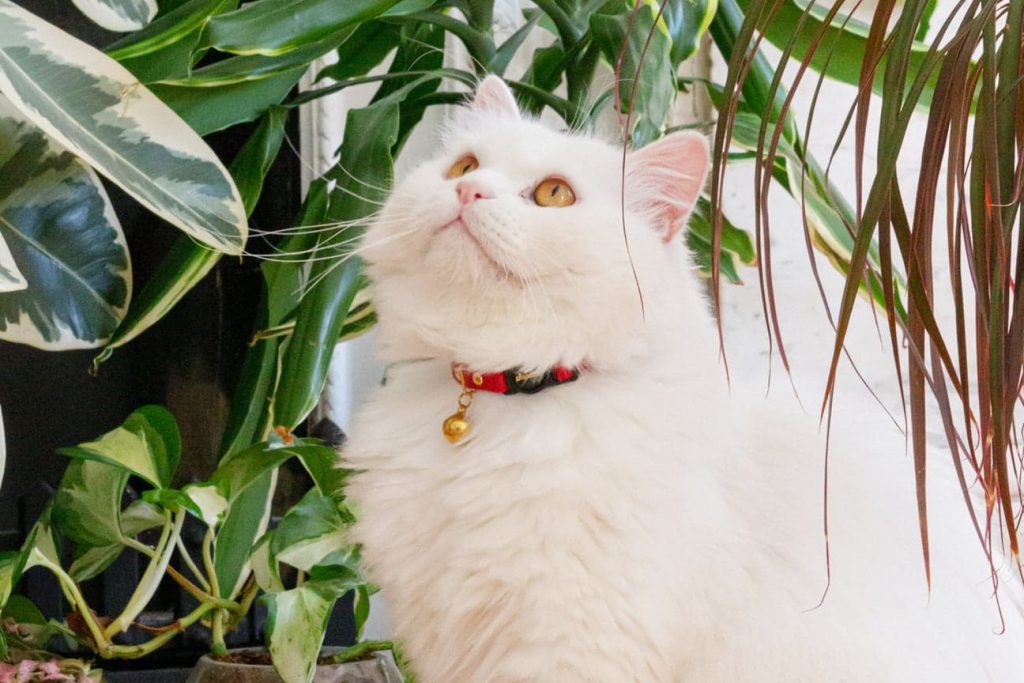 Identification Collar
Giving your cat a collar helps you quickly identify your cat, whether indoors or outdoors. Many cats look and behave alike, and there's a risk of losing track of your pet, especially when you go outside or when the cat gets lost. Also, cat collars can have identification tags attached to them which will help owners identify their pets.
Flea Protection Collar
Some cat collars contain chemicals that repel parasites such as bugs or fleas. Instead of purchasing soaps and creams to kill and remove them from the cat's fur, many cat owners prefer flea-deterring collars to simplify the process. However, there's a risk of poisoning for the cats if a piece of the collar is swallowed. Moreover, flea repellant usually only affects the head and neck, not the entire body.
Some cat collars also have a glow-in-the-dark effect that helps protect the cat at night, especially when it goes outdoors. This unique feature makes it easier for drivers to see cats on the road, preventing untoward incidents.
2. Choose The Right Collar Size Based On Your Cat's Measurements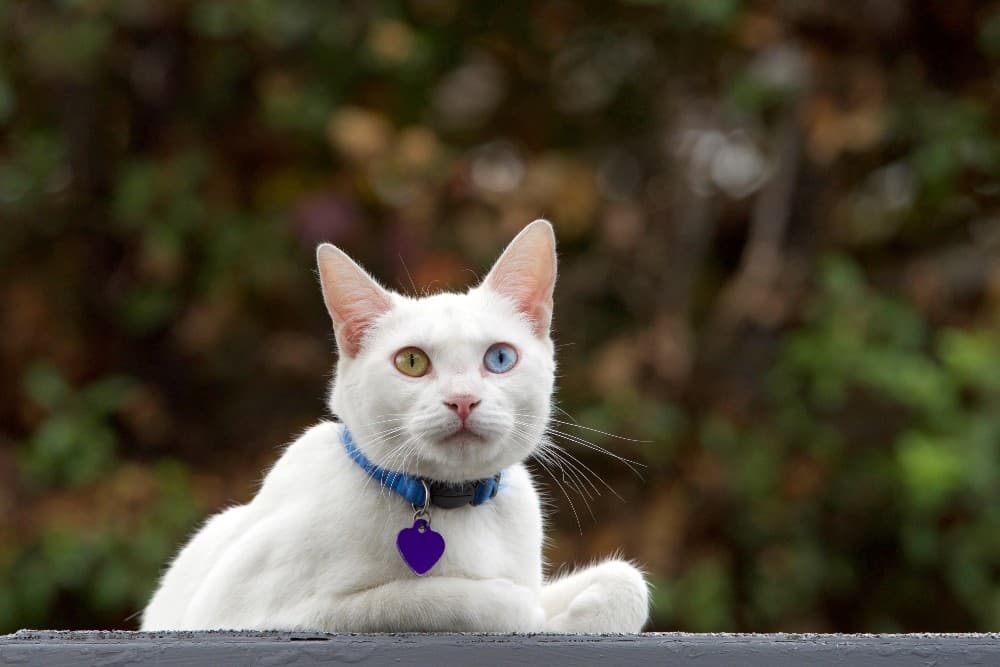 To ensure that your cat's collar is of an appropriate size, you must be able to quickly put two to three fingers between your cat's neck and the collar while it's being worn. Also, the cat can promptly outgrow a collar in its early years, so it's essential to check its tightness from time to time, replacing it as needed.
Meanwhile, aging cats may lose weight and body mass over time, and the collar might become too big for it. In this case, you'll also need to ensure that the collar isn't too loose and can fall off the head of the cat. Moreover, an ill-fitting collar can also be a safety hazard, as it can get stuck on things with pointed and sharp edges as the cat roams around your house or the neighborhood.
3. Select The Most Comfortable Collar Materials
Experts suggest that using collars made of soft fabric such as mesh, microfiber, cotton, or polyester is generally safe and comfortable for cats. While these materials may absorb water on contact, they also quickly dry while being worn. Also, fabric collars will remain comfortable to wear even when wet, provided they're the right size and thickness. This way, they won't hang heavily on the cat's neck when damp.
On the other hand, you also have the option of purchasing a water-resistant collar, especially if your cat loves to roam around and visit places where it'll be exposed to moisture, such as the garden or the water fountain at the park. This way, dirt and other substances present in the water won't stick to the collar and come in direct contact with the cat's skin.
4. Consider Collar Cleaning And Maintenance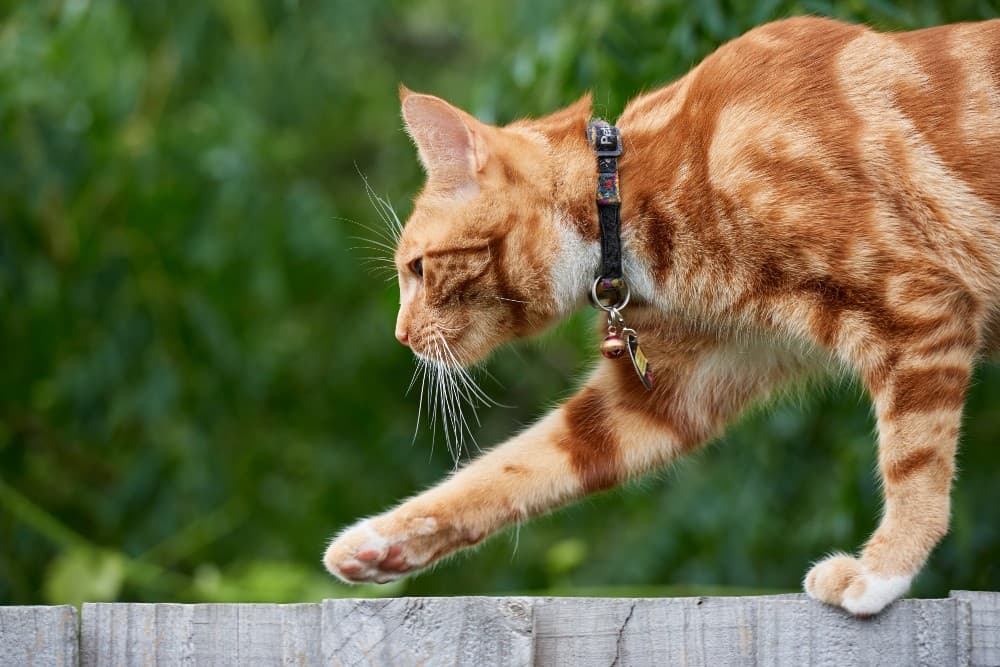 Since your cat will wear its collar every day, it's easy for this essential item to accumulate dirt, loose fur, and other substances that your pet comes into contact with. Due to constant use and exposure, your cat can experience irritation or contract a disease if the collar is not cleaned and maintained correctly. Hence, experts advise pet owners to wash cat collars at least once weekly.
With this in mind, you'll need to ensure that the collar you purchase is easy to clean and disinfect. Usually, cat collars can be washed using dishwashing liquid or a mild detergent. If the collar is made of leather, you'll have to use a small brush with soft bristles when washing it to avoid damage. Moreover, it'll be more convenient to get a collar in a color that won't discolor or stain quickly, so you won't have to wash it more often than needed.
5. Add Collar Accessories
Aside from purchasing a collar for your cat, you can also consider investing in accessories that won't only add to the visual appearance of the collar but also enhance your cat's safety. For instance, you can get a cat bell if you want to prevent your furry pal from hunting prey such as birds or rodents. Furthermore, you can purchase a charm to add to the collar if you add a personal touch.
If your cat loves roaming far-off places and you're worried about its safety, you can also consider attaching a cat ID to the collar. Cat IDs are small metallic plates engraved with information that can be used to return your cat to you in case it gets lost or gets in danger. Here are some examples of information you can include in your cat's ID:
Emergency contact number
Email address
The name of the cat
Microchipping and neutering or spaying information
Feeding concerns (specify if the cat should be fed or not)
Health issues
Indoor or outdoor cat
The American Society for the Prevention of Cruelty to Animals (ASPCA) strongly recommends creating an ID for cats to help shelters and concerned individuals return a lost cat to the owner. It can also help veterinarians attend to the cat's health needs in emergencies.
Conclusion
Giving your cat a high-quality collar is essential to protect its safety and well-being. For one, a unique collar can serve as your cat's identification which would set it apart from other pets. Moreover, a collar can protect your cat's health if it has a built-in parasite repellant, though this type requires more caution to avoid ingestion. Finally, you may add accessories and safety features such as a breakaway button, a cat ID tag, and a bell. These small additions can significantly help care for your cat and ensure its safety.